Keywords:

Keywords
Main meta-labels in alphabetical order. The articles are listed with meta-descriptions.
Author:

Lena Nechet

▼ Art
---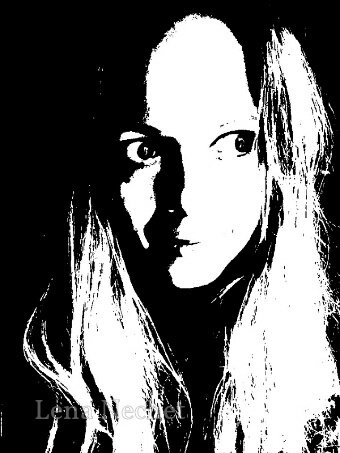 It so happened, that visual expression of my worldview and the abstract beauty I perceive, are an essential part of my life. In this captivating flow of existential vision, my mind enhances everything I see.
My childhood room was full of art reproduction since I was five. The city apartment of my parents was packed with books, and among them stacks of art albums, which were stored in dusty piles close to my bed, for years. I went to sleep with images of the greatest paintings ever made, and with dreams to create others. I never doubted I would become an artist, because nothing could compare to that. Interestingly, eventually I did.
Author:

Lena Nechet

▼ Art
---
A story in visual arts by Lena Nechet, from childhood to present.
Biography
Art is my passion, and my name is Lena Nechet, I am a European fine art painter in California. I make original artwork by hand with archival materials in environmentally friendly studio settings. In representing ideas and feelings, I care almost exclusively about the composition and the accuracy of expression.
My art signature includes my seal

L∃N∀

.
Author:

Lena Nechet

▼ Art
---
Artist Statement by a fine art painter Lena Nechet.
Official
Hand made graphic artwork - fine art objects made by applying pigments to a surface, by Lena Nechet.
Water media paintings - aquarelle (watercolor), gouache, and acrylics.
Painting is a mode of creative expression. I general, paintings can be naturalistic and representational, realistic (still life or landscape), abstract, narrative, symbolic (symbolist art), emotive (expressionism), or political in nature (artivism). As for me, most often I work in abstract portraits and symbolic expression.

Dry media paintings, or drawings, are drawn by hand with sticks or pencils, like pastel, graphite, charcoal, etc.
Artwork made using various inks, including sumi and ecological, and implements like fountain pens, technical, or parallel pens.
Studies, anatomy and urban sketching, gesture drawing, underpainting, and work in progress.
Art photography by a fine art painter, Lena Nechet.
Films and videography by Lena Nechet: movies and video made primarily in Southern California.
Art studio for fine arts and media productions: work in progress, studies, swatches, experimentation, equipment, sets, workflow.