Language Lessons
Learn languages in personal sessions - lessons and courses:
German: beginner, business, grammar;
Russian: beginner to advanced, literary;
English: beginner, for Russian speakers.
How to use German Recordings Effectively
Let me offer you the way to work with the files that I find to be the best in general. Please adjust this method to your needs after you tried out all of the steps at least once. With new materials you can start practicing alone, and we will make sure your intonation and pronunciation are great in the class.
---
General recommendations on practicing German speech with audio recordings and corresponding test files.
instruction, advice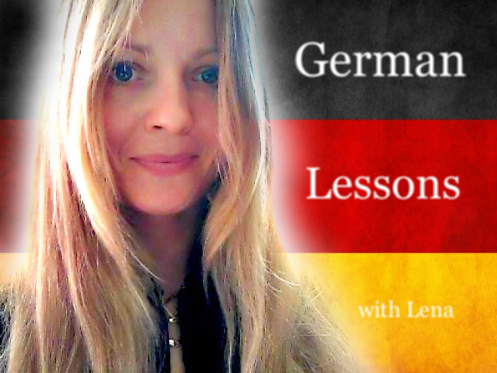 German Course Offer
Beginner German lessons with Lena: an in-person course with dialogues, songs and visual grammar for faster fluency - with a multilingual instructor, with fun and intensity.
My teaching method and commitment
---
In-person German lessons in Orange County and San Diego, California.
Tutor
Advantages of studying language face to face with a real person.
Why learn a language with an instructor?
---
Reasons for in-person language learning, and personal benefits of knowing another language.
Teaching
Frequency
The best recurrence for the lessons, according to my experience, is 2-3 times a week:
enough time for your brain to process and connect new data,
2-3 nights of sleep to commit the material to the long-term memory;
such continuity prevents forgetting and fragmentation of knowledge.
Duration
A double academic hour meetings will allow for deeper language immersion, and can save you time.
An "academic hour" is defined as 50 minutes. A double-hour lesson will last 1 hour and 45 minutes, including a 5-minute rest break, which is a perfect duration for maintaining deep concentration.
---
Frequency and duration.
Teaching
Scheduling
To make sure you receive my full attention, I try to have only 2-3 students at the same time period. We usually meet during the day, from around 9 AM to 9 PM.
Cancellation
If you need to reschedule a lesson, please do it 48 hours prior, minimum - 40 hours.
---
Scheduling and cancellation.
Teaching