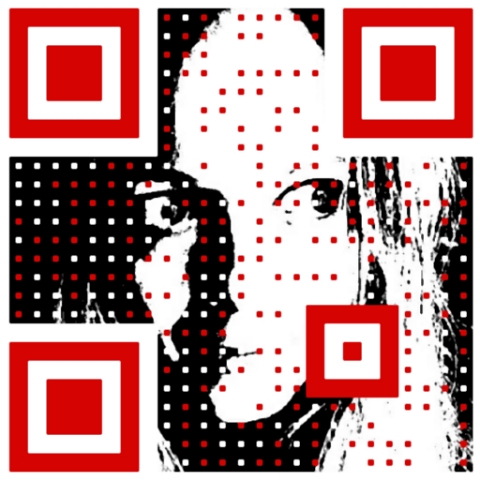 Hi and thank you for visiting! My name is Lena Nechet, I am an independent European artist in California, and this is my primary website. Please, enjoy your time here.
Sections for fine art, film, and photography present my original works in visual arts. From the welcome page you can get into the business section, and on the right side please find information about me (Lena).
My fine art signature is L∃N∀ and I used the brand name LTalks™ for profiles and products.
Currently featured works by Lena Nechet, a European artist in California.
Works of visual art by Lena Nechet - hand made graphic art, compositions made by applying pigments to a surface (paintings and drawings), artistic productions, digital graphics, designs.
Collections of fine art works by Lena Nechet organized in series, as single art pieces and polyptychs.

Series of fine art works by Lena Nechet.

A collection of paintings that express ambiguous meanings and shifting perception of reality.
This art collection includes paintings with erotic themes.
They range from black and white works in charcoal on found archival paper and pastel mixed media to watercolor and acrylics in all sizes.
This art collection includes spontaneously created paintings reflecting human condition, elegance of existence, changeability of state of being, meditative observations, surprising insights, and striking compositional ideas.
Intricate mini-artworks, small works of art.

Raster and vector illustrations by Lena Nechet.

Draw your mind! Meditative Drawing project - mindful doodling, mindless art, lines of life - express yourself, go after your motivation if you are inspired or set yourself free from some feelings and thoughts.
Miniature art pieces assembled on cards for special presents and greetings.
Experimentation, blueprints, sketches, alla prima, live sessions, swatches, art materials and equipment.
Sketches, studies and art concepts and experimentation, created by Lena Nechet.

Visual designs by Lena Nechet.
Films and videography by Lena Nechet.
Short films are shorter than feature films, duration under 40, often 1-15 minutes.
Videography by Lena Nechet..
Art photography by a fine art painter, Lena Nechet.
Informational part of the site, primarily textual and verbal information: articles, talks, posts, services, etc.
Services and products offered by Lena Nechet, in California and worldwide.
Fine art services by Lena Nechet, custom artwork and design, and art lessons in San Diego and Orange Counties of Southern California.
Order custom artwork by requesting the creation of unique art pieces: paintings, drawings, and hand-made illustration.
Fine art lessons and consultations, theory and technique classes.
Art practice events: technique workshops, media practice classes, model and outdoors art sessions, fun art parties, photography and videography practical application: camerawork and editing.
Tutorials - specific knowledge, explanations, workflow, methods, sets of instructions for special tasks, problem solving lessons, demonstrations of a process using examples.
Media production services and products by Lena Nechet in Orange County, CA and worldwide: videography, hybrid photography, websites, vector graphics, logos.
Photographic services in Southern California: portraits, promotional photography, event photography.
Videography services - promotional short film, video promotion - product demonstration, property presentation, interviews, testimonials, story based advertisement, events (special occasions, meetings, parties).
Artistic logotype design,
Images optimized for web,
Vector graphics.
Interactive responsive website development,
Online public image management,
Web presence consulting.
Language lessons, interpreting and translation - German, English, Russian, Ukrainian.
German language services - lessons, translation, and interpreting.
Deutschsprachige dienstleistungen - Deutschunterricht, Übersetzung und Dolmetschen.
Student Access
Course materials in this section of the site become available to my registered students as they move up from lesson to lesson.
If you are already my client, please create an account, so I can assign you to the right level, and you can get the access to the files.
Log in and download the audio and text files to practice after first hours of our German lessons. Sections with the links will appear in this section gradually, as soon as you reach the next level or after we have practiced certain exercises.
Types of Files
After logging in, you will find:
audio recordings of German speech
with the matching text files ( usually .pdf),
images with grammar visualization, tables, etc.
some video containing speech in German,
recordings for the background listening,
and instructions on how to get the best value from them.
Citations, interesting sentences, and educational texts in German.
Best internet resources for students of German language.
These are the trusted sources for high quality German language texts and speech. I strongly recommend using German materials only from credible institutions in the beginning.
English language services - lessons, translation, and interpreting.
Englische Sprachdienste - Unterricht, Übersetzung und Dolmetschen.
Услуги по английскому языку - консультации, уроки и перевод.
Ukrainian language services, Ukrainian-English interpreting
Послуги української мови, українсько-англійський переклад
Russian Language services - lessons, translation, and interpreting.
Услуги русского языка - уроки и перевод.
Choose services and schedule appointments with Lena.
This section of the site is about me, Lena Nechet.
Formal and professional information about Lena Nechet.
Testimonials about me by people I respect and value, with references.
I am deeply thankful to each person here for taking the time to write these words.
Informal and personal information about me.
Being an artist almost requires from me to be sincere in my self-presentation. Being mysterious would probably be much more attractive and safe, but I want you to understand my art better by knowing how I see myself and the world, and what influenced me.
My students are often very open with me, they invite me in their homes and mention personal matters. To match that friendliness, and to make it easier for you to decide whether you want to deal with me, I will try to tell you enough about myself.
My friends can pick here one or another fun fact about me as well, if I have not joked about it already. Observations of entrusted people who had connected the dots for me from a different angle helped me to understand myself many times, and writing about key moments of the past had being interesting as well.
I cannot tell you everything important though, because I need to guard other people's privacy. I also avoid unnecessary details, including possibly most blissful or dreadful, and I try to keep the stories short.
Thank you for your attention!
Family, birthplace, circumstances.
I care about my origins very little, but changing cultures taught me that people like to check where you come from to reduce their own barrier from your strangeness, and I am all for it.
Early years of life (0 - 11).
Growing up, onset of puberty, early youth (12 - 24).
Maturity, independence, grown up years (25 - present +).

Short records, facts, events, stories, recollections, and autobiographical summaries of my life.
Favorite resources, ideas, creations, and other pieces of information.
Expressions full of meaning or beauty, favorite or simply very interesting sayings, concepts, thoughts, ideas, understandings, notions, opinions, views, believes, intentions, and ideals.
Books I read, my favorites, literature, prose and poetry, e-books and audio-books.
My occasional book reviews.
Favorite musical compositions and music videos.
My favorite films, best movies I watched. Most of these films I admire for cinematography, but some have some special personal value.
My favorite shows, that I watch ore or less regularly or monitor for interesting stuff: news sources, primarily from Europe and USA, comedy, shows, podcasts - audio and video.
Technology, electronics, hardware and software.
Impressive acts by significant people.
Web log by Lena Nechet - non-personal blog, vlog, and other posts and publications.
Pieces of writing by Lena Nechet that present arguments, formal and informal, including some official submissions and course work.
Periodically and randomly published records of personal experiences and observations.
Captured moments of existence.
Video log by Lena - random videos from daily life.
Brand LTalks™ was initially dedicated by Lena Nechet for video communication: vlogs and talks, soon it will be also used for products.
Contact options - ways to establish direct communication.
Social networks, communities, groups, events, profiles, memberships, social media, connections, subscriptions.
I am not very active on social media, but I try to check on my profiles every two weeks.
Information about my schedule, my public calendar, and events I host or help organizing.
Where I work, live, and travel.
My calendar, schedule, appointments, and workflow.