All services (meetings and consultations) and products (unique, limited edition, and digital), and other business offers by Lena Nechet, in California and worldwide.
My Business Philosophy
To support your actions and increase your happiness, I will offer you my best ideas and mastery. Productive and joyful cooperation always motivates me.
By means of expressive visual communication, clear structure, and refined verbal message, I help people in creating an impressive public image.
Active Goals
To voice aesthetic truth in still and motion.
To bring value and insight with my art and effort.
To support life ethically and sustainably.
Author:

Lena Nechet

▼ Business
---
Business principles and goals.
Mission, Statement, Aim, Professional Conduct
By using this site, you are assuming the terms below.
Legal and Ethical Behavior
On this site illegal or unethical activities are disallowed.
Keep Backup
The data you have provided could be deleted from or with the site - please keep your copy.
LenaNechet.com is designed only as an information resource and a communication platform,
and is not intended or implied to be a substitute for professional advice of any kind.
External Links
The owner of this site is not responsible for any third party websites that are linked in its content - they can get compromised, please follow the links safely.
Thank you!
Author:

Lena Nechet

▼ Business
---
Agreement to use LenaNechet.com
Terms, Conditions, Disclamer
Your Data
Thank you for trusting me with your information. I will do my best to guard it.
Encryption of Your Data
Your password is encrypted for everyone. I pay for the secure certificate by a trusted third party to encrypt the transfer: 128 bit keys, TLS 1.3. It is renewed yearly and currently verified by cPanel, Inc. Cookies (tiny passive texts) might be stored on you computer by the site script to identify your browser on the next visit.
Location of Your Data
The databases of this site, including your entries, and all its files are located on two separate systems in California, US. One host server delivers this site to you and stores backups, and another one is on my private computers and disks. I back up the whole website myself via an encrypted connection to be able to restore it independently.
Author:

Lena Nechet

▼ Business
---
LenaNechet.com Privacy policy
Data, Encryption, Location, Usage, Deleting
Copyright Notice
All rights are reserved for all materials on this site unless otherwise stated.
You may cite 1-3 paragraphs of my writing and 1-3 of my images fair use or critique with a visible link back to this site and attribution to Lena Nechet. You may download my articles and images for a single personal non-commercial use - without my explicit permission.
The intellectual property of pictorial artworks is held by the artists. Artwork first published in the United States are protected by the copyright law automatically.
Author:

Lena Nechet

▼ Business
---
In short, 24-hour refund on meetings, and no refund on originals and digitals. Return is always an option.
Author:

Lena Nechet

▼ Business
---
Official return and refund policy.
Rules
Thank you for considering doing business with me. I work both with private persons and companies. Please message me with questions. Here is what I offer.
Media production services and products by Lena Nechet in San Diego and Orange Counties, CA and worldwide.
My primary offers:
unique hand-made artwork originals;
art commission - custom fine art paintings: portraits, home views, and abstracts in your colors;
videographic and photographic environmental portraits.
Other visual products include hand-drawn illustration, logotypes, and websites.
Fine art services by Lena Nechet: art workshops in San Diego and Orange Counties of Southern California, custom artwork and design.
Originals: original works of fine art completed independently is my main concentration. You can purchase any available art work from my portfolio.
Commission: if you would like to define the object and possibly main colors of the artwork you buy, we could agree on terms for a portrait, a painting of a place, or an abstraction. Order custom artwork by requesting the creation of art pieces: paintings, drawings, hand-made illustration, and unique fashion designs.
Workshop: get a piece of advice from a practicing artist to assist you in your progress, or have an experience-rich art process session. We can schedule a composition class, a fine art workshop, art theory or workflow lessons, or fun art parties. I'll bring everything we need, or come over to my studio when I organize the next group workshop.
Participate at a workshop or invite me to your side: what art media do you like?

Fine art composition and media: color theory, workflow, acrylics, watercolor, graphite, charcoal, pastel, or ink?
Photography and field productions: manual mode with your camera, or testing a prime lens?
Fun art party: suminagashi or printing sessions for your teens? Let me know!

Language lessons, intercultural mediation, talks, interpreting and translation - German, English, Russian, Ukrainian.
Learn languages in personal sessions - lessons and courses:
German: beginner, business, grammar;
Russian: advanced, literary style, business;
English: beginner, for Ukrainian, Russian, and German speakers.
Student Access
Course materials in this section of the site become available to my registered students as they move up from lesson to lesson.
If you are already my client, please create an account, so I can assign you to the right level, and you can get the access to the files.
Log in and download the audio and text files to practice after first hours of our lessons. Sections with the links will appear in this section gradually, as soon as you reach the next level or after we have practiced certain exercises.
Types of Files
After logging in, you will find:
audio recordings of speech,
with the matching text files ( usually .pdf),
images with grammar visualization, tables, etc.
some video containing speech in German,
recordings for the background listening,
and instructions on how to get the best value from them.
Trilingual and bilingual real-time interpreting services, and IT or literary translation.
I give talks with presentations on rare lifestyle subjects and style.
Structure and functioning of this website, updates and mindmaps.
Site Structure
Hierarchical and Relational
Classification of items in this website system,
and the principles of their arrangement.
I design sites as mindmaps first, with both strict hierarchy and graph-like relations.
The hierarchical structure reflected here in categories, and the relational in tags and metatags.
Categories
The category structure of the site is hierarchical, mandatory, and exclusive, meaning, that an article must have only one category, then one parent category, and up the branch to the stem of the tree. Categories are the primary organizing system of the website.
Labels
Tags
Tags are the main labels of the site, its secondary taxonomy, organized hierarchically.
Difference between Tags and Categories
Unlike categories, tags are not exclusive: one article can be labeled with multiple tags from different branches of their hierarchical tree.
Metatags
These labels are the third organizing system on the site. Metatags are the part of the metadata of an article, readable by search engines. It is used for less common keywords and terms. They are used to provide a quick summary of the content and to link similar articles.
Difference between Metatags and Tags
Metatags has no hierarchy and can be added randomly, because they are not essential for the functioning of the website. Metatags are not represented in the navigation and have no dedicated descriptions.
Changes on this website, LenaNechet.com, announcements, and other updates.
Contribute an article for publishing.
Please find here ways to establish direct communication with me, information about my schedule, some events I host, what a few former clients said about me, and the few of my official social media profiles I still have.
Here I post detailed information about some events I host or help organize, mostly private gatherings. Some people do not use - or are scattered all over - various networks, and the best way to reach all is to send a link to the event description. Keep in touch and see you soon!
Meet me, Lena Nechet, in real time - in person or remotely.

Testimonials about me by people I respect and value. I am deeply thankful to each person here for taking the time to write these words. I have requested references only once, from a few recent clients in 2018, but I might ask for more in the future. If you would like to give me your feedback, I would highly appreciate it and might publish it here with your permission.

Social networks, communities, groups, events, profiles, memberships, social media, connections, subscriptions I maintain. I am not very active on social media, but I try to check on my profiles. My direct messages (DMs) are usually switched off, and I do not monitor mentionings and comments closely. None of the apps are installed on my phone. Please use mobile / cell or email to reach me. I am happy to connect outside of social media.
Author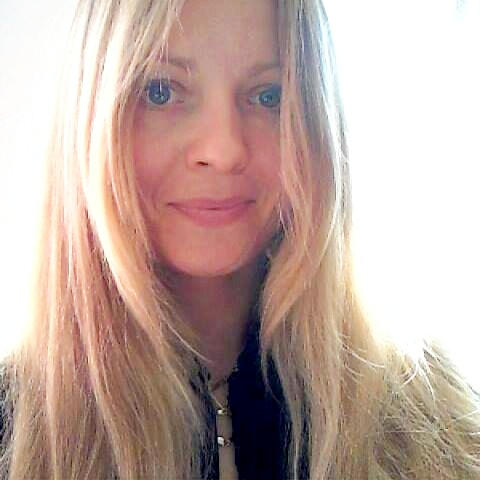 Lena Nechet
,
artist
-
Fine art, media productions, language.
San Diego, California

,

USA
,
LenaNechet.com
Art@LenaNechet.com
323-686-1771
---