Art Sessions
Art workshops, classes, and events with Lena Nechet in Oceanside, California.
Advantages of a workshop:
you can have the joy of creation among your peers,
get a piece of advice from a practicing artist to assist you in your progress,
and have an experience-rich art process session in a new environment with different choices of art materials.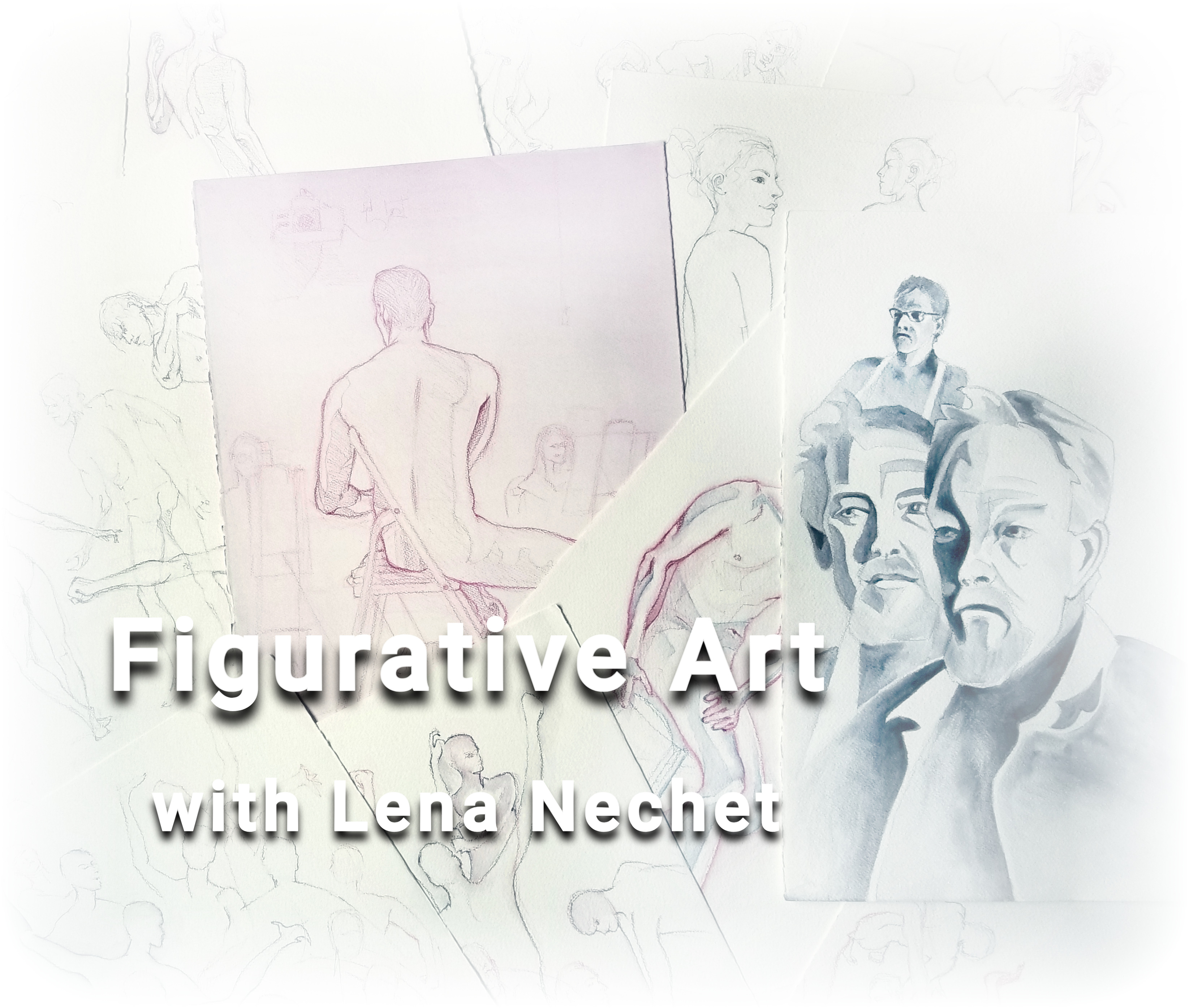 Instructed life figure drawing workshop in Oceanside, California, with Lena Nechet. In this class, we will draw nude and dressed art models, make anatomical studies, analyze the human body for gesture sketches, and create academic-style drawings in a variety of approaches, using dry media.
In January 2024, the sessions will start at Studio ACE.
Details

Author:

Lena Nechet

▲ Deals
Title:

Figurative Art Workshop

Description:

Life Figure Drawing with Lena Nechet

Properties:

formal, recurrent

Goals:

communication, learning, practice, creation, evaluation

Name:

with Lena Nechet

What:

Figurative art is a form of modern art that retains strong references to the human figure with various levels of abstraction.

Who:

artists, models

Why:

The human body is one of the most challenging art objects, and raising its depiction to the level of fine art is a great joy.

Reference Code:

LN24FA