Ways to establish direct communication with me, information about my schedule, and events I host.
Please message me any time, using the form on the site, my email, or text to my number, or leave me a voicemail.
Usually I respond to messages not immediately because most of my activities require deep uninterrupted concentration. As soon as I can though, I will get back to you, provided your request is polite and reasonable. I avoid chatting in real time. I schedule most of my calls and face-time (phone, Skype, or Hangouts).
I am looking forward to hearing from you! Thank you for your time.
---
Responding to your text and voice messages.
With time, I will do my best to make it easy for you to find information on this site.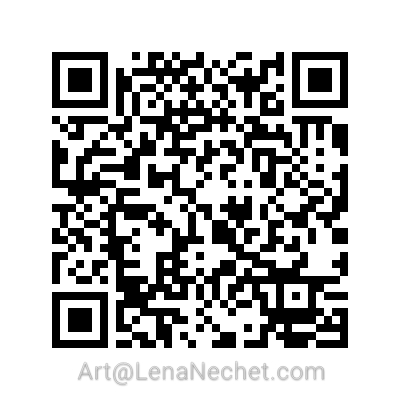 Send me an email:
Start an email with your default program.
You can use both the link above and the QR code on the image to create an email to me with a predefined subject "Contact via LenaNechet.com" and the message body: "Hi, Lena" - to save you a minute.
---
Email Lena Nechet
email, contact, QR code
Please call: 3to3-686-1771
Skype: LTalks
(on desktop / laptop)
*Read RQ Code with your mobile device.

---
Leave a voicemail to Lena Nechet
phone number, hangouts, skype, voicemail
3to3-686-1771
Lena Nechet
Artist, Consultant
California
Alternatively, get the contact file: .VCF
---
Lena Nechet - business contact details.
contact, name, phone number, cell, email, website, notes, vcf, qr, code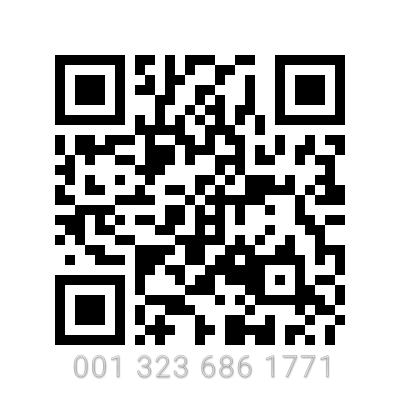 Send me a text message:
001 3to3 686 1771 / +1 3to3 686 1771 *

(Internationally as well, to this US number, Los Angeles area code)
You can use the QR code to start texting me from your phone with a predefined beginning of the message: "Hi, Lena" - to save you some time.
* "to" stands for English "two."
---
Text, call, or leave a voicemail to Lena Nechet
text, message, QR code call, voicemail, phone number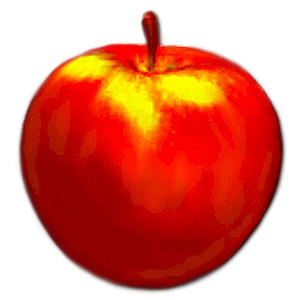 Thank you for considering and contributing to my efforts in art, humanism, and fruitarianism!

I really appreciate your support and attention.
---
Thank you very much!
I keep one ⭕ available time for a meeting with new clients, please contact for more.
---
Public events, meeting availability, schedule, calendar.
schedule, dates, times, calendar, events, Lena Nechet
Let's have some nice time sharing a meal of fresh fruit - please bring your favorites, ready to eat, and we will enjoy them during a conversation.
---
Share fresh fruit in San Diego!
private gathering, fruit, fruitarian, raw vegan, vegan, raw food, plant-based, vegetarian, food event, potluck, San Diego, North County, Oceanside, California
Let's get together, sketch, model for each other, share poetry, creative writing, and ideas, and enjoy some silence or interesting music.
---
Informal gathering for live portrait and figure drawing, sketching and doodling, creative writing, poetry and music, performative arts.
private gathering, art making, live drawing, figure drawing, sketching, creative writing, poetry, performing, music.
About my location:
In 2018 I moved to Oceanside, California, and now live and work on a hill between a lake to the East, a river to the South with a trail to the Pacific Ocean over 3 miles to the West, and the wildness on the Marine Corps territory to the North: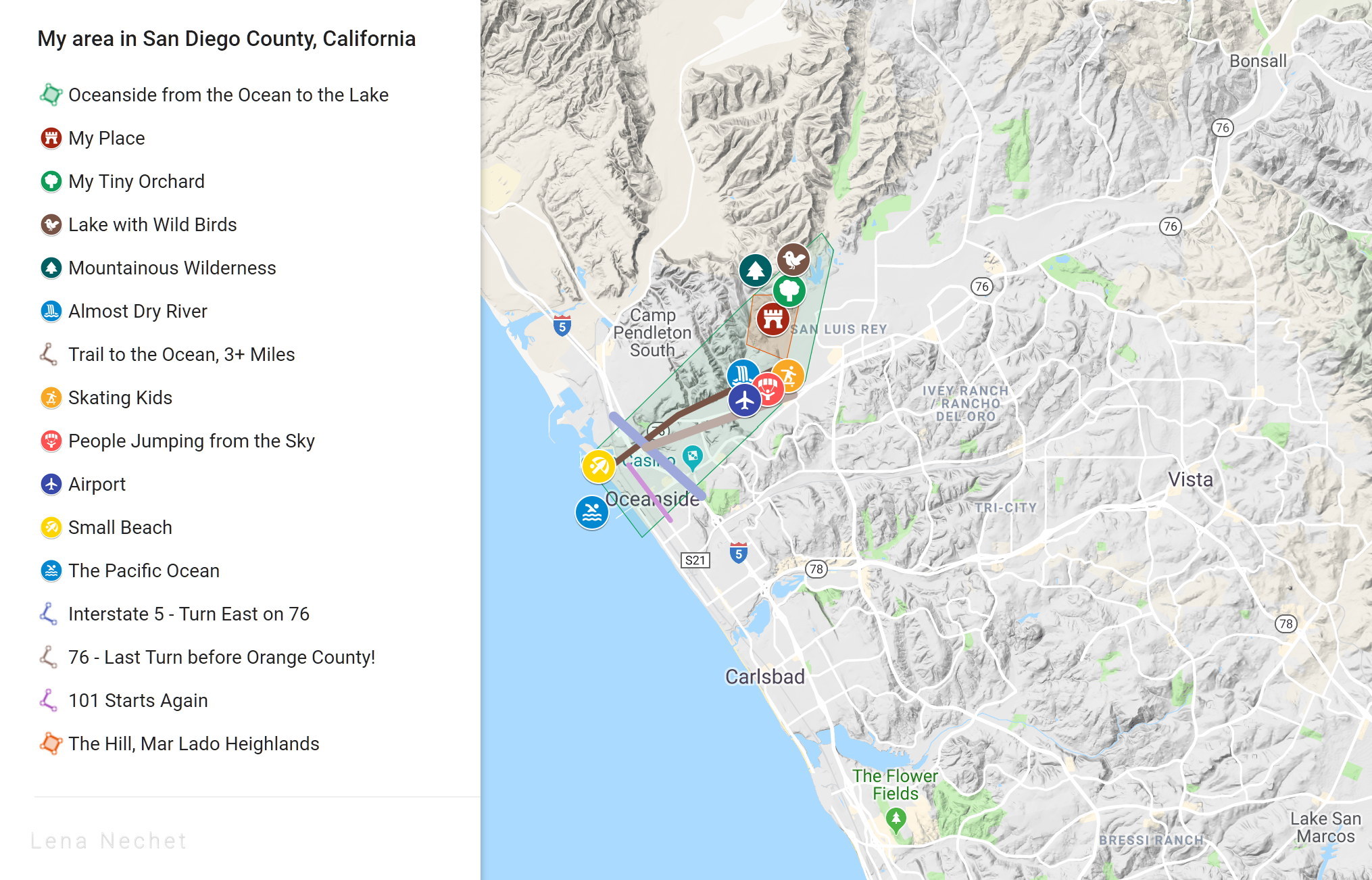 Updates in this Category: