Direct Messaging, Voicemail, Feedback, Social Media, and Events
Ways to establish direct communication with me, information about my schedule, and events I host.
Thank you for being here. Please contact me preferably via email, or leave me a voicemail if you would like to become a client. Usually, I use text to schedule conversations and meetings, my preferable way of communication, especially face to face (now after the pandemic, in 2021).
Please give me some time to respond, because most of my activities require long uninterrupted concentration. I check my inbox a few times a week. I try to answer all business messages by Friday, and get to private correspondence on the weekend or earlier. On my social media I interact rarely and only publicly, no direct messages.
I look forward to hearing from you! Thank you very much for your time, I appreciate every minute of it.
▼ Contact
---
Responding to messages and my communication style.
Message, Schedule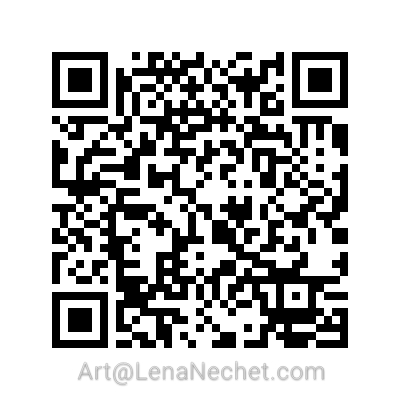 Send me an email:
Start an email with your default program.
You can use both the link above and the QR code on the image to create an email to me with a predefined subject "Contact via LenaNechet.com" and the message body: "Hi, Lena" - to save you a minute.
▼ Contact
---
Email Lena Nechet.
QR Code, Message
Please call: 3 2 3 - 686 - 1771
Skype: LTalks
(on desktop / laptop)
*Recognize this RQ Code with your mobile device.

▼ Contact
---
Leave me a voicemail to schedule a phone call or a meeting.
Message, Voice, Schedule
323-686-1771
Lena Nechet
Artist, Consultant
California
Alternatively, get the contact file: .VCF
▼ Contact
---
Lena Nechet - business contact details.
QR Code, Message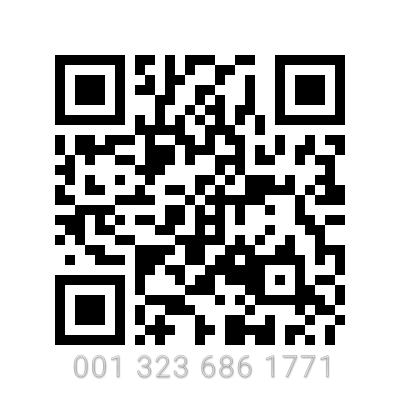 Send me a text message:
001 323 686 1771 / +1 323 686 1771

(Internationally as well, to this US number, Los Angeles area code)
You can use the QR code to start texting me from your phone with a predefined beginning of the message: "Hi, Lena" - to save you some time.
▼ Contact
---
Text Lena Nechet or leave a voicemail.
Message, QR Code
Let's have some nice time sharing a meal of fresh fruit - please bring your favorites, ready to eat, and we will enjoy them together during a conversation.
▼ Contact
---
Share fresh fruit in San Diego!
private gathering, fruit, fruitarian, raw vegan, vegan, raw food, plant-based, vegetarian, food event, potluck, San Diego, North County, Oceanside, California
I am thinking to organize a get together for people who generate ideas - send me a note if you would like to be invited:
Let's get together, talk about all arts and discuss ideas, to present parts of any of your innovative work, to sketch and model for each other, to share poetry and any creative writing, and to enjoy some silence or interesting music.
▼ Contact
---
Informal gathering for live portrait and figure drawing, sketching and doodling, creative writing, poetry and music, performative arts.
private gathering, art making, live drawing, figure drawing, sketching, creative writing, poetry, performing, music.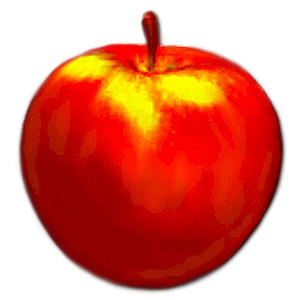 Thank you for considering supporting me and for contributing to my efforts.

I really appreciate your support and attention.
This donation link is for the special cases when you would like to help me with what I do. Let me know which direction your money should flow: ethical lifestyle promotion, art, or something else.
▼ Contact
---
Financial contributions.
Donation
I keep one ⭕ available time for a meeting with new clients, please contact for more.
▼ Contact
---
Public events, meeting availability, schedule, calendar.
Schedule
Social networks, communities, groups, events, profiles, memberships, social media, connections, subscriptions.
I am not very active on social media, but I try to check on my profiles every two weeks.
Testimonials about me by people I respect and value, with references.
I am deeply thankful to each person here for taking the time to write these words.

About my location:
In 2018 I moved to Oceanside, California, and now live and work on a hill between a lake to the East, a river to the South with a trail to the Pacific Ocean over 3 miles to the West, and the wildness on the Marine Corps territory to the North: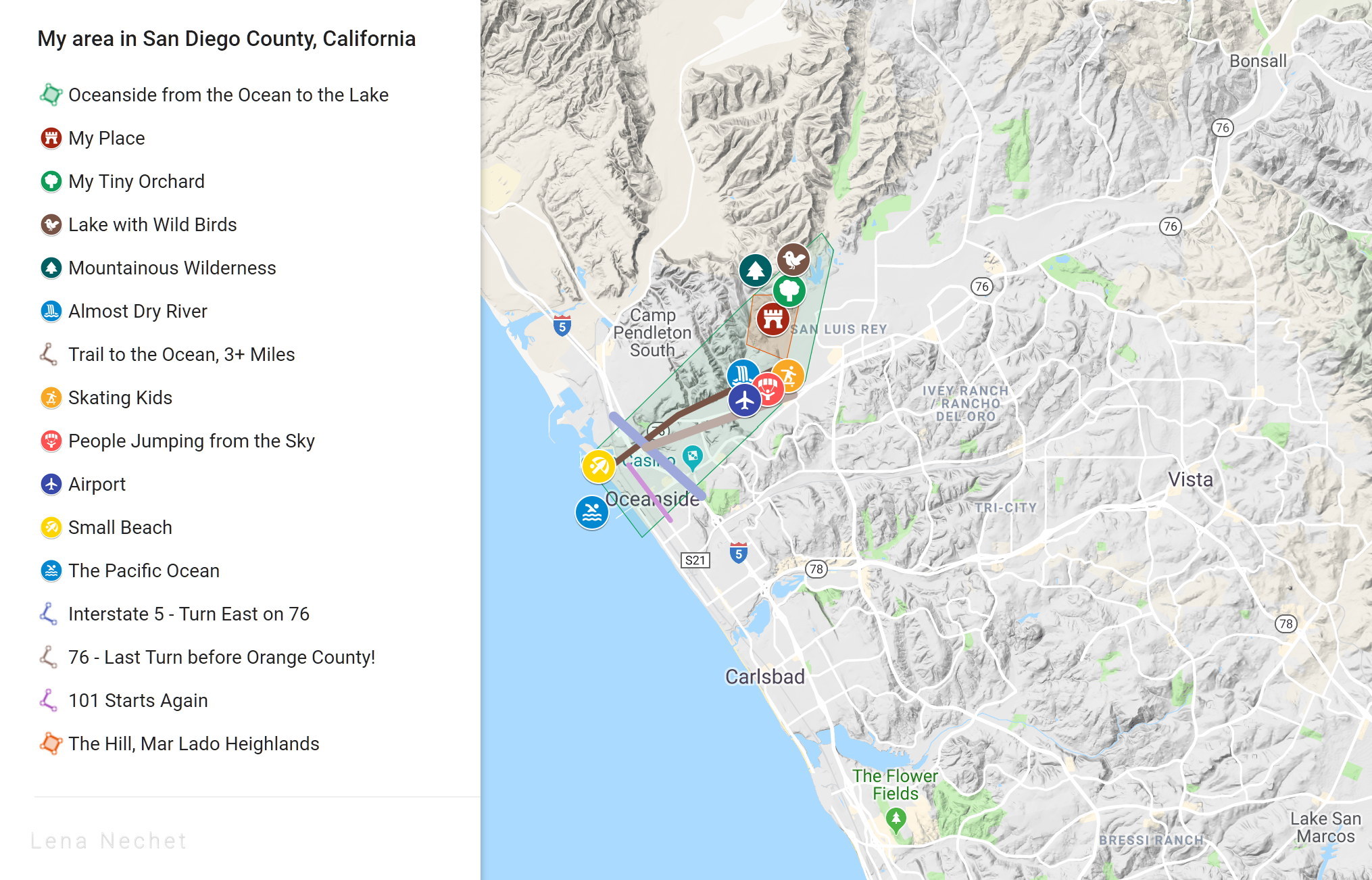 Updates in this Category: