Contact Lena Nechet
Contact options - ways to establish direct communication.
Please message me any time, using the form on the site, my email, or text to my number, or leave me a voicemail.
Usually I respond to messages not immediately because most of my activities require deep uninterrupted concentration. As soon as I can though, I will get back to you, provided your request is polite and reasonable. I avoid chatting in real time. I schedule most of my calls and face-time (phone, Skype, or Hangouts).
I am looking forward to hearing from you! Thank you for your time.
---
Responding to your text and voice messages.
With time, I will do my best to make it easy for you to find information on this site.
3to3-686-1771
Lena Nechet
Artist, Consultant
California
Alternatively, get the contact file: .VCF
---
Lena Nechet - business contact details.
contact, name, phone number, cell, email, website, notes, vcf, qr, code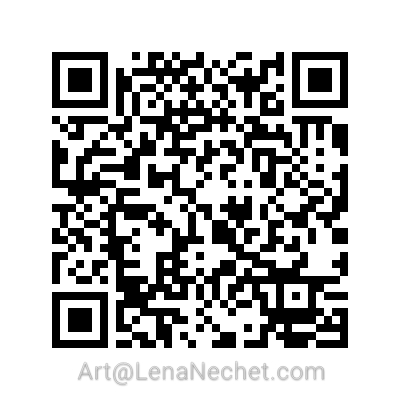 Send me an email:
Start an email with your default program.
You can use both the link above and the QR code on the image to create an email to me with a predefined subject "Contact via LenaNechet.com" and the message body: "Hi, Lena" - to save you a minute.
---
Email Lena Nechet
email, contact, QR code
Please call: 3to3-686-1771
Skype: LTalks
(on desktop / laptop)
*Read RQ Code with your mobile device.

---
Leave a voicemail to Lena Nechet
phone number, hangouts, skype, voicemail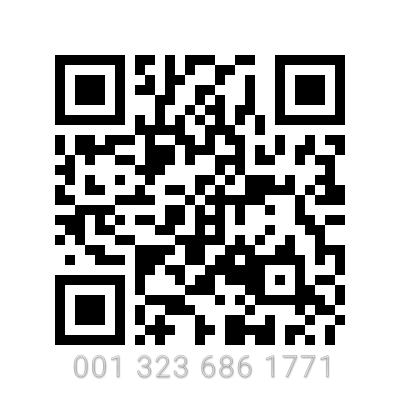 Send me a text message:
001 3to3 686 1771 / +1 3to3 686 1771 *

(Internationally as well, to this US number, Los Angeles area code)
You can use the QR code to start texting me from your phone with a predefined beginning of the message: "Hi, Lena" - to save you some time.
* "to" stands for English "two."
---
Text, call, or leave a voicemail to Lena Nechet
text, message, QR code call, voicemail, phone number
Social networks, communities, groups, events, profiles, memberships, social media, connections, subscriptions.
I am not very active on social media, but I try to check on my profiles every two weeks.
Information about my schedule, my public calendar, and events I host or help organizing.
Where I work, live, and travel.
My calendar, schedule, appointments, and workflow.
About my location:
In 2018 I moved to Oceanside, California, and now live and work on a hill between a lake to the East, a river to the South with a trail to the Pacific Ocean over 3 miles to the West, and the wildness on the Marine Corps territory to the North: