Winslow Homer (1836 - 1910) was one of the artist that convinced me to try watercolor several years ago.He brought the aesthetics of oils into aquarelle techniques, and achieved the look different from the modern watercolorist tradition, especially in the United States. Here are some notes about his life and my favorite works by Homer.
Winslow Homer is a great painter who lived in the 19th century. He was raised in the Boston, Massachusetts, and later lived in New York city, Virginia, and around 1867 he lived in Paris, and around 1882 in England. He started with printing, oils and illustration. His commercial works for almost twenty years were mostly wood engravings, and he worked freelance.
From the time I took my nose off that lithographic stone, I have had no master, and never shall have any.

Winslow Homer

By the age of 40, he had success with aquarelle. His most impressive watercolor works he created towards the end of his life, in Maine, and while traveling a lot.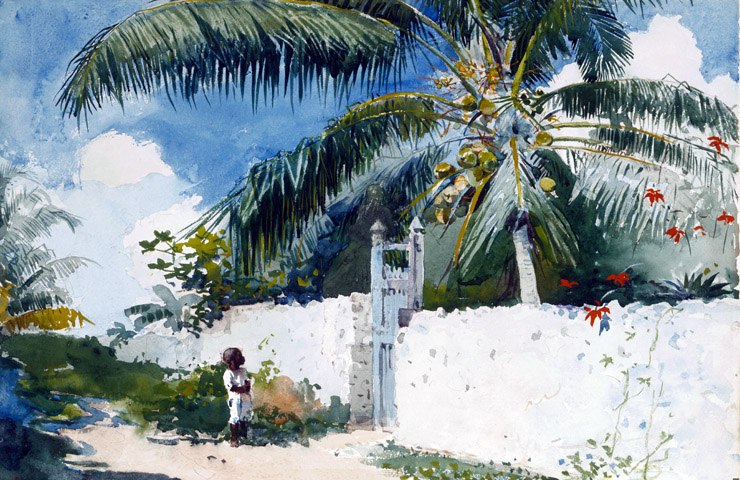 He was largely self-taught. He had a close relationship with his mother, who was an amateur watercolorist and his first teacher. His father was looking to make big money: sold his hardware store, failed in the California gold rush an in raising capital in Europe.
What they call talent is nothing but the capacity for doing continuous work in the right way.

Winslow Homer
In his early watercolors, Homer was leaving more white lines between shapes, probably following the watercolorist's convention and style of the time. He later changed it, especially in his finished works but also in sketches, avoiding the scattered separation of the common "watercolor look". This made his paintings look more like oil works, adding the wonderful luminosity of transparent aquarelle washes.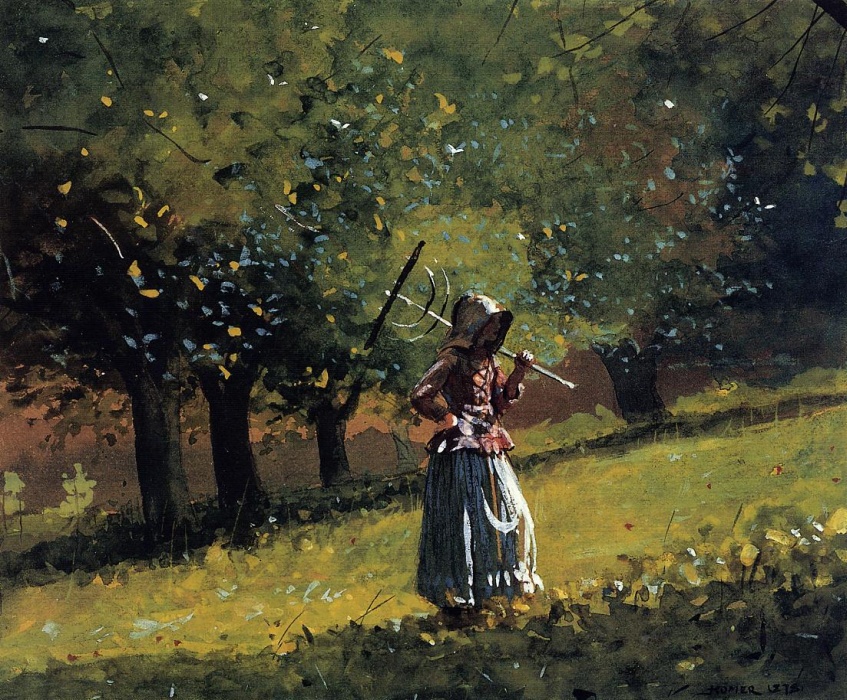 But in the same time, he was not concern with absolute transparency, which became so important for some modern watercolor societies. He used gouache techniques - adding white and using opaque pigments - in the top layers to make them lighter or change the hue.
 And I absolutely love his way of using dry brush and rough papers.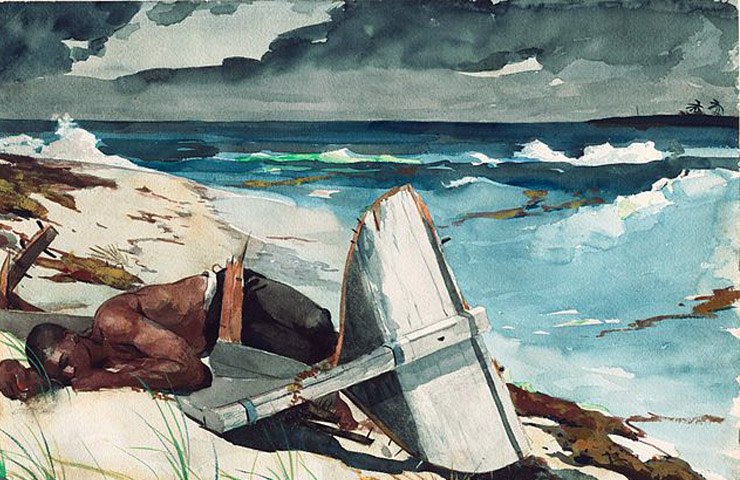 And most importantly for me, he painted people with emotion and in movement, and they felt alive. And with his open waters visions, especially the ocean waves in his marines, remind me of my beloved Ivan Aivazovsky.
When you paint, try to put down exactly what you see. Whatever else you have to offer will come out anyway.

It is wonderful how much depends upon the relations of black and white... A black and white, if properly balanced, suggests colour.

The life that I have chosen gives me my full hours of enjoyment.

Winslow Homer