Art Sketch
Sketchbook pages, large figure sketches, gesture drawing, anatomy studies, urban sketching, blueprints, underpainting, and work in progress.
Sketch - a rough drawing representing the chief features of an object or scene, a preliminary study.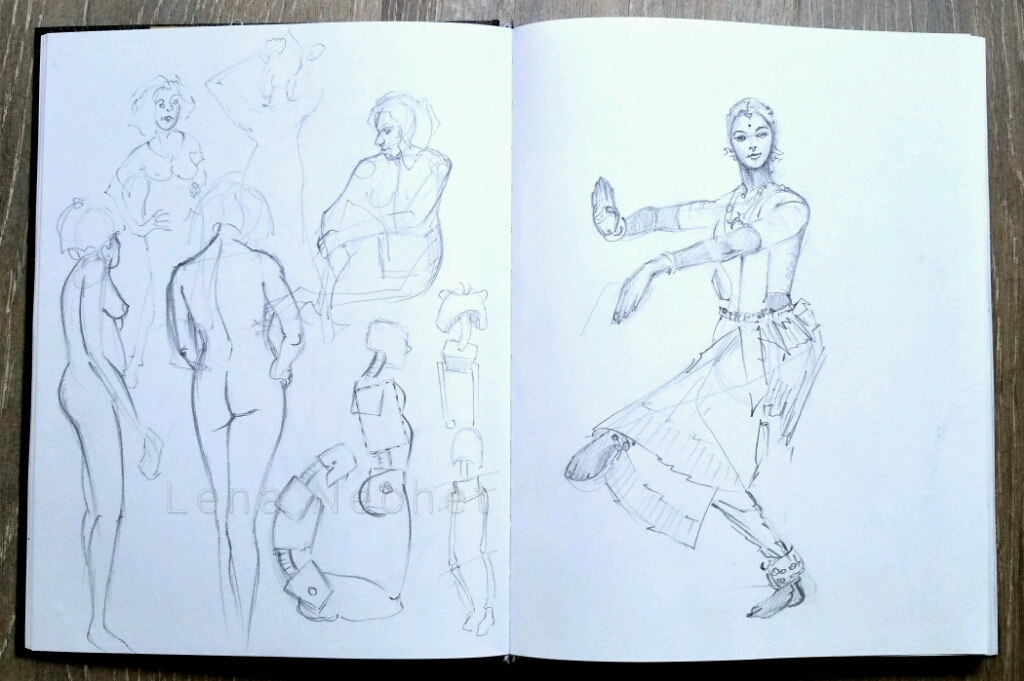 Life nude model drawing and a sketch of an Indian folk dancer on two pages of my sketchbook.
Details

Author:

Lena Nechet
Reference Code:

LN19G08LFD