Digital Art
Art compositions created with computing devices.
Digital art is an artistic work or practice that uses digital technology.
purely computer-generated, e.g. fractals, algorithmic art, etc.
manipulated scanned or digital photographs;
images created using vector graphics software,
images drawn using a mouse, stylus, or fingers on graphic tablets.
3D art.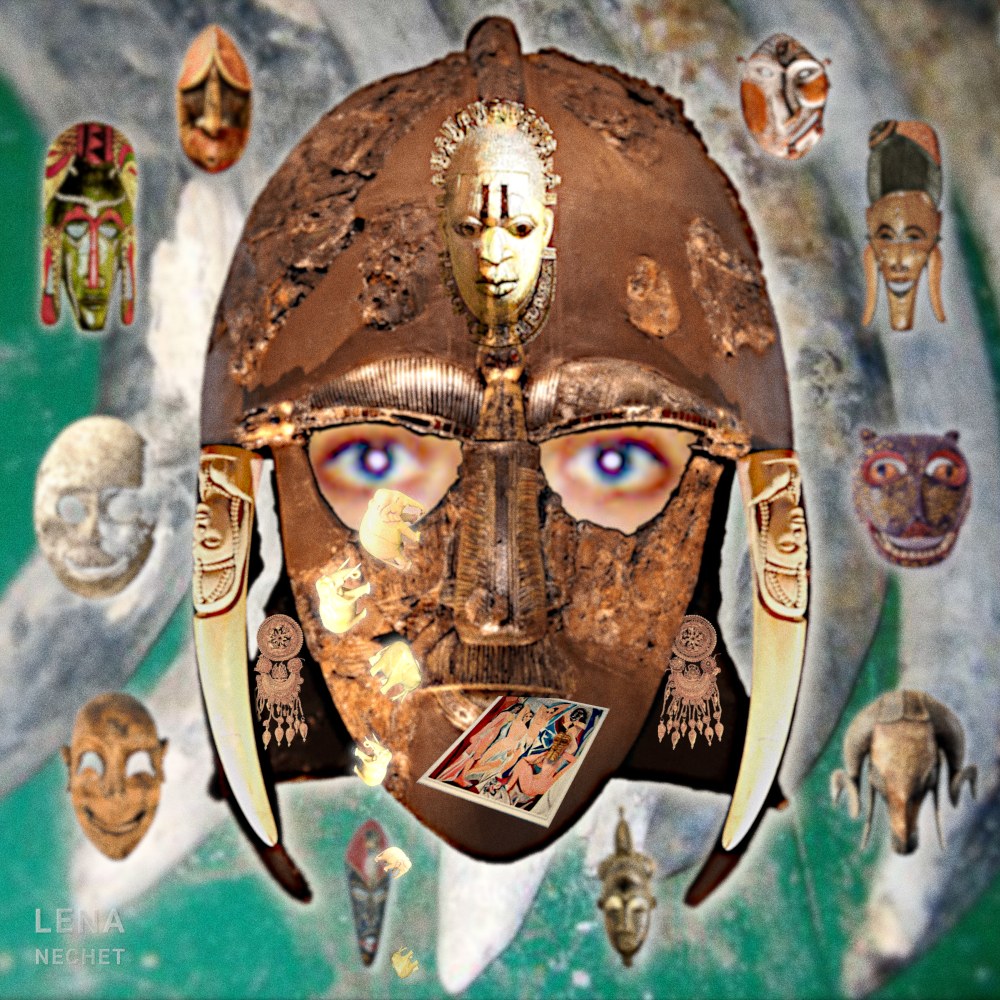 In one version of this visual piece, I wanted to contemplate multiple levels of irony that can arise when artists try to use politics to advance their career. To make this project meaningful, I'll address ivory trade and the mass slaughter of elephants. The other version is made to be critical to myself as well.
I will touch upon inaccurate accusations in fetishism, improper use of term "cultural appropriation" together with distasteful use of works of individual artists, especially if their artwork in public domain or unattributed, and will offer an example of post-modernistic approach taken to absurdity.
Almost all cultures had violent pasts that led to tragic consequences. Almost all cultures created artifacts, which our modern creations might resemble. I wish modern societies come to a common ground about cultural appropriation to allow more freedom and respect among individuals of all backgrounds. We have right to learn from one another. Ideas are not under copyright* protection for a reason.
We live in a time of accelerating distraction of wildlife, intensified suffering in expanding slaughterhouses, highest concentration of capital and possibly power - these are objective truths. To solve these problems, we need to resist division and to talk about controversial subjects.
Author:

Lena Nechet