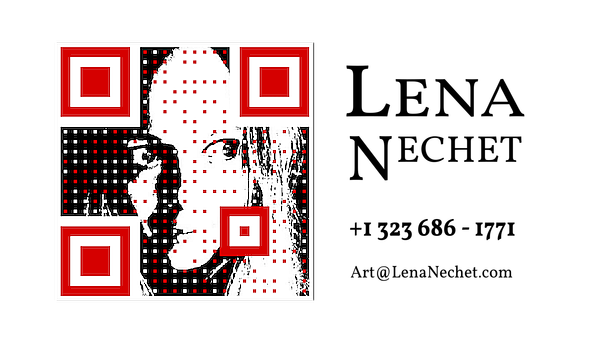 Section Life on this site is about me, Lena Nechet: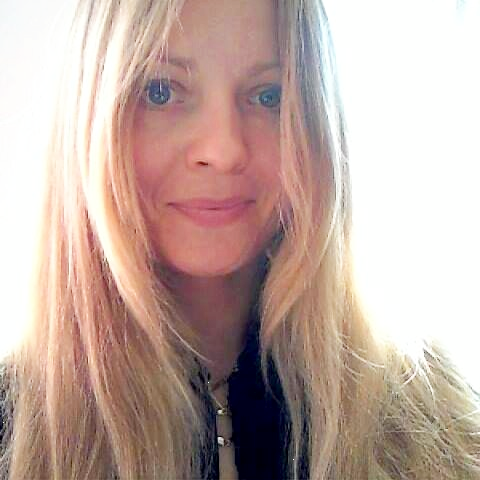 Hi, my name is Lena Nechet. I am an independent European visual artist on the West Coast of the USA. My fine art signature is L∃N∀ and I used my brand name LTalks™ for profiles and products in the past. I concentrate on abstract portraits from life and memory.
My academic background is in economics (Master's and Bachelor of Science). I am experienced in web development and design. I studied and practiced media production and made short documentary films. 
I am a Ukrainian-raised mixed Slavic-German national. I settled in Southern California, most recently in Oceanside, CA, to establish an eco-friendly art studio and a small orchard. Previously, I lived in several European and two American cultures and spoke a few languages.
I am an optimistic "optimalist" who prefers a minimalist lifestyle and lives primarily on fresh fruit. I cherish connections with kind and intelligent people and enjoy freestyle dancing, endurance running, and breaststroke swimming. I support environmental, ethical, and humanistic causes.
In short, I am a fruitarian humanist from Europe who could not return home and then found love and a place under the Sun on the Pacific Coast of America.
I appreciate your interest!
My favorite creations by other people.
Featured Quotations
From the early teenage years, I educated myself by writing down my favorite passages from the books I read. Then I analyzed and systematized them, defining my own worldview. I lost my records during migrations, and this is my attempt to keep some of the sayings.
Quotes - expressions full of meaning or beauty, favorite or simply very interesting sayings, concepts, thoughts, ideas, understandings, notions, opinions, views, believes, intentions, and ideals.
I include here my favorite poems, lyrics, as well as koans, proverbs, and longer prose excerpts.
Poem - a verbal composition designed to convey experiences, ideas, or emotions in an imaginative way, characterized by language chosen for its sound and suggestive power, and by the use of  meter, metaphor, or rhyme.

Koan is a puzzling or paradoxical statement to be meditated upon, anecdote, question, or verbal exchanges.
I list here books I read, nowadays primarily e-books and audio-books.
Literature for me is an art form, writing that has both artistic and intellectual value. Literary fiction, mostly classic, I read overwhelmingly in the first part of my life - poetry and prose. Non-fiction is what I prefer now.
Notable works by interesting people and their lives and ideas: artists, scientists, poets, writers, teachers, inventors, lovers, gardeners, and other beings.
Cinema, Theater, Music, Dance, Talks
Under this category I keep:
My favorite motion pictures like movies and animation movies, records of theatrical presentations, various good show on video, lectures, memorable talks, great interviews, and regular comedy and news shows.
Cinematography is the art of motion photography and filming.
My favorite compositions of sounds arranged in time; rhythms, melodies, and songs.
Music - artistic auditory communication, instrumental or vocal tones, rhythm.
My favorite choreography and dancers, including ballet.
Dance - performing art of purposefully selected sequences of human movements that have aesthetic and symbolic value.

Miscellaneous favorite things and phenomena.